We've had our last session of 2018! Where has the year gone?
Today we had our last session which was our Children's Christmas Party! The party was messy but every child left with a huge smile on their face and that makes us incredibly happy!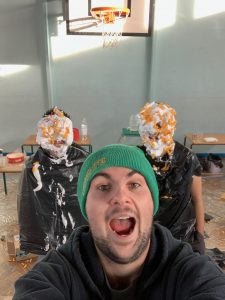 On Wednesday we had our Youth Christmas Party to which our youth and leaders all shared presents sharing Christmas Joy!
We hope you've enjoyed spending 2018 with us! From our Quiz back in January, to our SHOWCASE performance in in June, followed by our Award Show in September and lastly our Christmas Carol Service last week!
We're all looking forward to 2019 and our upcoming show, 'Treasure Island'! We've got some good plans brewing for the new year, which we can't wait to share with you! Who know's, perhaps in 2019 we'll return to the Pavilion Theatre!
All that's left to say is have a great Christmas and a Happy New Year!
Phoenix Performers