Hello,
Please take note that locations for the show week have changed!
Tuesday and Wednesday we will now be in RHYL TOWN HALL. Not the other locations previously given.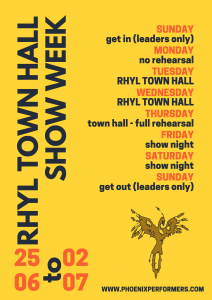 we will confirm times within the next week for you all.
The change helps us to prepare much better for our upcoming show.
Phoenix Performers!